Shipment schedule
Shipment schedules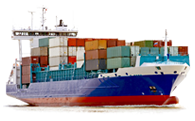 We ship every few weeks your balikbayan box in our own container.
In our services to deliver your box door to door, we do everthing to deliver your box in a healthy status without delay. Therefore we use only own containers for shipment to the Philippines.
When your box is ready, on request we schedule to pick up your box. You can also deliver your box at our warehouse which gives you discount. We registered each box with a barcode to makes it possible for you to track and trace your box anytime.
Many customers asked how long a shipment will take before the box is delivered. Because the delivery time may varies due to many circumstanced we give an indication from the shipment time.
After the container left our warehouse, it will stay in the port of  Rotterdam for about 5 days. The next 6-7 weeks the container stay at the ship. After the customs clearance in the Philippines it takes 1 till 5 weeks to deliver 90% of all boxes. Particular weather conditions as well (un)availability of the receiver may delay the delivery of the boxes. Therfor we can't commit a delivery date.
Our pickup schedules close 1 week before the loading date. See our Facebook for actual pickup schedules. Shipment and arrival date are indications and may vary.
| Closed date pickup | Loading date | Est. Arrival date Manila | Remark |
| --- | --- | --- | --- |
* These shipment are highly requested. Be in time to catch this shipment. Boxes first picked-up are first loaded